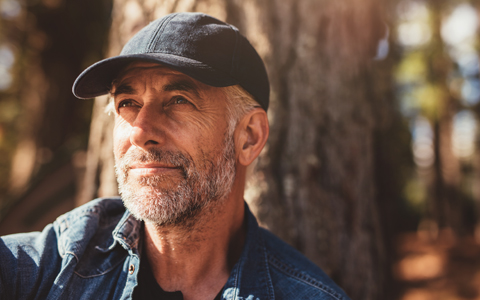 What You Need to Know About Dentures
Are They Affordable?
Dr. Barrows offers a unique focus on dentures. That means our team can streamline your experience and offer the lowest prices around. We have a Certified Lab Technician right here in our office, and we operate in a cost effective way that keeps our fees low. You don't have to go to Mexico for your beautiful new dentures!
Can I Save Money Going to Mexico for Dentures?
In the past, maybe getting dentures in Mexico was a better deal for patients who needed new teeth. Today, the best value for dentures is right here in Yuma. Our dentures are not only high quality, but also extremely affordable. On top of that, we will work side-by-side with you through all your future denture needs. You can depend on us!
How Should I Clean My Dentures?
Use a soft brush and a gentle cleaning agent to freshen your dentures daily. We suggest soaking the denture in water or denture cleaner when you take them out at night. Remember to hold them over a sink full of water while you clean them, so they do not break if you drop them.
Will My Dentures Cause Discomfort?
Most patients experience some discomfort following denture placement. Dr. Barrows will provide you with the tools and advice you need to deal with any sore spots that may develop. Rest assured that your discomfort will subside quickly, and if you need any assistance, we are right here to help!
Do I Need New Dentures?
It is advisable to get a new set of dentures about once every 7 years. If it's time for a denture change, you can trust our friendly Yuma office to provide you with your next set of long-lasting and beautiful new teeth.
Are My Dentures Going to Fit?
Patients who have had poor denture experiences in the past can find comfort with Dr. Barrows. We know how frustrating ill-fitting dentures can be, so we are committed to getting it right. We will work with you until you love the look and feel of your new smile.
We Can't Wait to Work with You.
We are proud to say that Dr. Barrows' office is an excellent place for patients who need dentures of any kind. Partials? Complete removable? Implant-supported? We do it all here in Yuma.
You don't need to go to Mexico to find the prices you're looking for. We have designed an efficient denture system so that we can keep costs extremely low. With the experience of Dr. Barrows and our in-office Certified Lab Technician, we're going to give you a smile that you love.
No traveling. No language barriers. No worries. We're right here through every step of a denture a process that you can afford. Ready to enjoy a beautiful new smile? Call us to set up your free consultation in Yuma today!