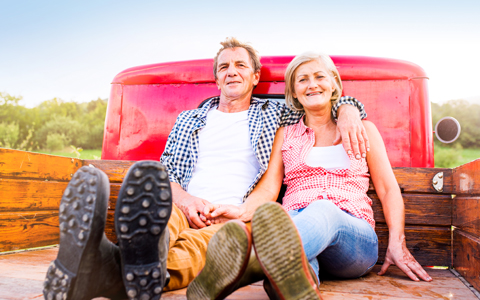 If you're missing one or more teeth, you may be asking yourself, "Am I a good candidate for dentures?"
The answer depends on your oral health, and it's important to take into consideration the different types of dentures available to you. Partial dentures, complete dentures, and implant-supported dentures are some of the options that might best for your smile.
If you are missing just a few teeth, partial dentures are the preferred method of replacement.
For patients missing most or all of their natural teeth, full dentures are the best option. Dentures can rest on healthy gums or on dental implants.
Fortunately, patients with missing teeth can see an experienced dentist right here in Yuma. Dr. Barrows wants to work with you and give you the smile of your dreams today.
Implant-Supported Dentures
This unique type of denture is very secure. Although most patients are good candidates for traditional dentures, not every patient is a good candidate for implant-supported dentures.
You may be a good candidate if you:
Have experienced significant tooth loss.

Maintain a sufficient amount of gum tissue and jawbone.

Need a more advanced solution than dental crowns or bridges can provide.
The best way to find out if you are a candidate for our durable dentures is to schedule a free assessment with Dr. Barrows today.
Schedule Your Consultation to Learn More
Dr. Barrows has been focused on denture design for years. We have given hundreds of patients brand new smiles for a fraction of the cost of other dental offices.
We want to help you determine which type of denture is right for your smile, and we want to discuss your needs and expectations. We work hard everyday to create a place that offers both affordable pricing and quality dentures, so you don't have to go to Mexico for smile improvement!
Don't leave the country to create a beautiful smile. We offer the pricing you're looking for right here. Contact us today to schedule your appointment, where you'll learn more about our beautiful dentures.